Hexes & Vexes hit the shelves a week ago now, and I've been so happy with the feedback. Many are finding it to be just the right kind of distraction from the real world, which was exactly what I was going for.
Fan favorite is definitely Rufus, the magpie familiar of Mia. *squee*. If you want to pick up a copy you can find it here - it's also in Kindle Unlimited. You can see the current line up of other Witchy Fiction titles here.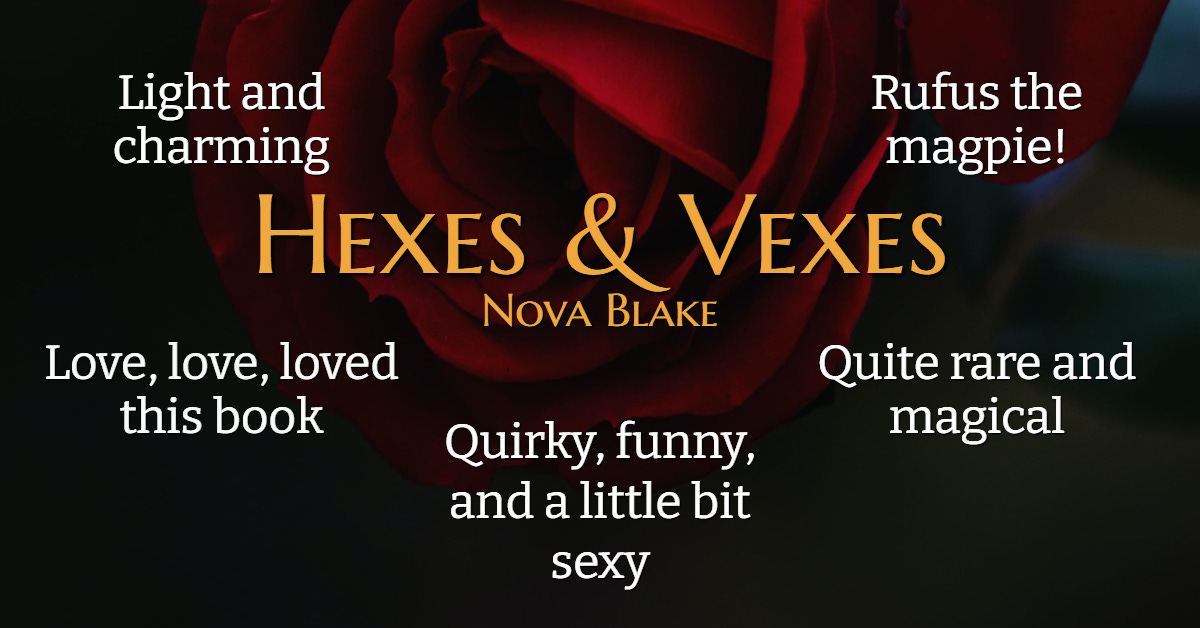 In other writerly news, I sent my copy-edits to my publisher for Butcherbird, and things are ticking along nicely there. Sounds like the book will be launching in the first half of 2021 which feels like it's just around the corner!
I still love that book just as much as ever.
I'm in the process of deciding what to work on next, though my first priority needs to be my speech for FIYAHCON. It currently looks like an assortment of semi-related paragraphs (this is apparently how I draft non-fic things) that will at some point coalesce into something of great beauty (I hope!). At the very least, something interesting and worth someone spending time listening to.
I live in hope.
And I hope that your September has been going okay. Mine has been full of ups and downs but I am 100% ready for October and excited for all the cool things happening during the tenth month.
Stay safe out there xx