I have so much to tell you!
I know it's been a while, but...
Hey, it's September!
I'm once again thinking 'where has the year gone?' but I don't think time has changed, just the way I'm perceiving it. Are you finding that too?
2020 has been a year of exceptional challenges, but also of exceptional highlights in my author life.
It's the first time I've ever been invited to be a guest of honor at an international convention (alongside some AWESOME folks!). FIYAH is an amazing speculative fiction mag publishing stories by Black people, and this year they are running their first Con. I was floored to get this invite, and despite the looming specter of Imposter Syndrome, I said yes.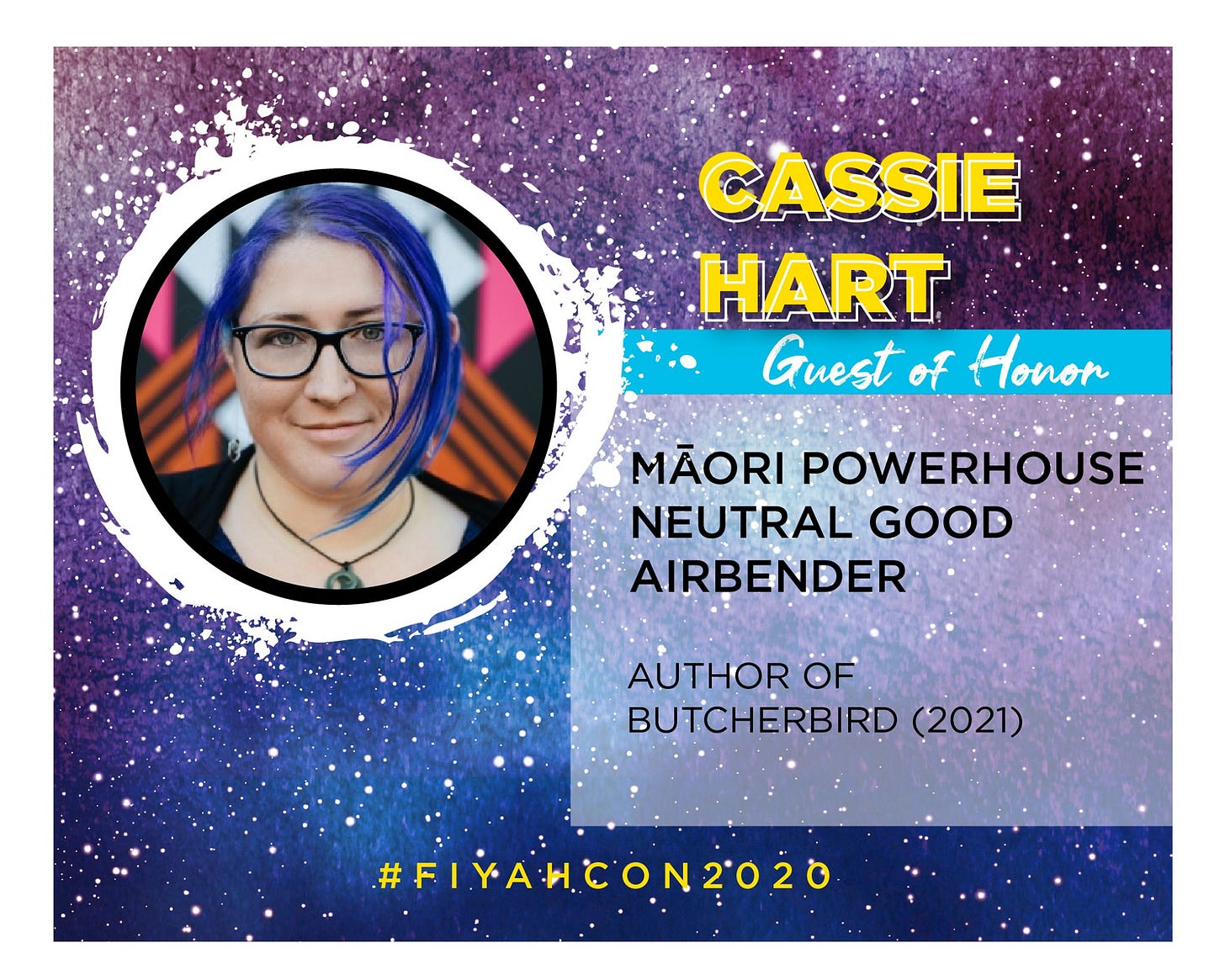 It's also the first year I've ever sold a book to a traditional publisher. Huia said YES to Butcherbird, and I'm working on the copy-edits at the moment. I love this book, and I love this publisher, and I am loving the journey this is taking me on.
It's very different working with a publisher as opposed to self publishing and I'm learning lots of things from it - probably the biggest thing is that it's okay to let go and trust others to handle things. My tight ball of control has in some ways hampered me in the past and damn, it's nice not to be responsible for All. The. Things.
This year has also forced me to assess (then reassess, and reassess again) my approach to writing, my goals, my hopes and dreams. It's all still a work in progress, but I'm feeling in a much better place about it all than I have in a long time. Sometimes you have to stop and take a big step back before you can see the wider picture - at least that has definitely been the case for me.
There are a bunch of other things happening - new books, literary festivals, plans for next year - but I'll share more on them over the next few weeks. I'm trailing a new delivery system for sending emails out (via Substack), so hopefully this makes it to you okay! It feels like it has the perfect combination of newsletter + blog for me, which is why I wanted to give it a go. I'm planning to post some things as both, and some just as blogs, so if you want to catch everything I suggest heading over and subscribing.
As always, I love to hear what you've been up to, so send me an email or leave a comment :-)
Hope you're well!
Yours, Cassie