Hexes and Vexes - releasing soon!
Quite rare and magical...
Hey, how are you doing?
Things have been a storm of activity over here, but not necessarily in the most (writing) productive way for me. The Writers' Festival went really well in the weekend had a blast talking science fiction, fantasy, and more importantly, horror. I've never been on a horror centered panel before and I could feel myself light up - clearly, I need more (fictional) horror in my life!
Anyway, I'm emailing you to let you know that my Witchy Fiction novella releases next week! I'm so excited about this. I haven't had a release in what feels like a very long time. It was the one year anniversary of the day we had my father in laws diagnosis of Motor Neurone Disease last week, and I could reflect and see that at that point a lot of my focus switched to our family and supporting us all through the journey towards his death a few months ago. I *think* I'm getting back into the world of publishing, and it's a good feeling.
The book is about: sisters, secrets, magic, forgiveness. Contains said sisters, tarot, a housebus, a magpie, and a hot painter love interest. A friend read it a few days ago and said it was like getting a warm hug from me, and that gave me warm fuzzies. If you need a hug, maybe you want to check it out?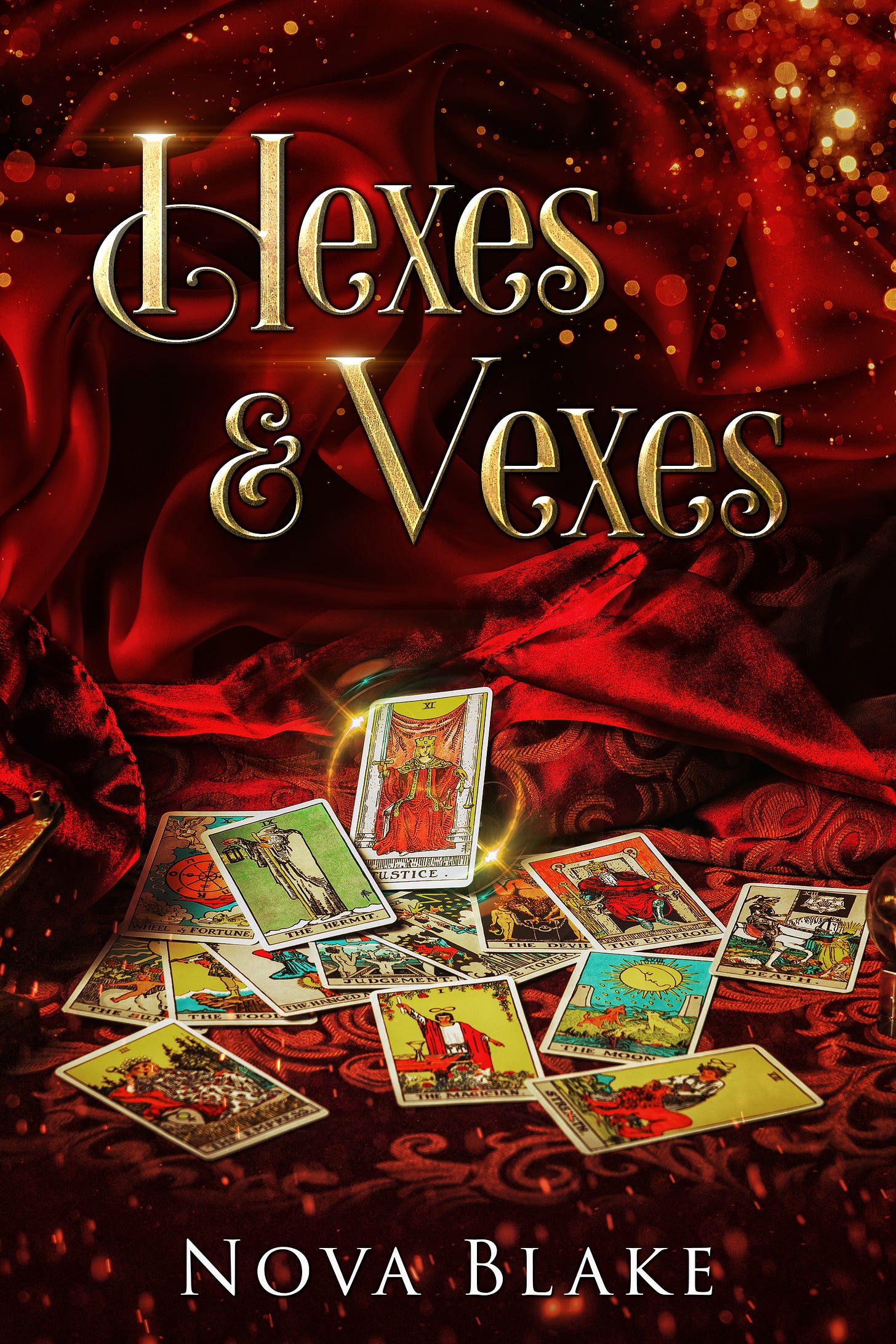 You can grab your pre-order here, or if you think you'd have the chance to read and review near launch, let me know and I'd be happy to send you an advance copy. We have a form here if there are other titles you'd like to read and review too.
In other news, I've finally hit breaking point and decided I need to turn my dream of a writing cabin into a reality! To that end, I have set up a ko-fi account to raise some funds towards it. If you'd like to pitch in, then head on over, and if you just want to get updates on the space, please give me a follow! I'm going to be posting regular cabin related updates over there and am really excited to see it all come together.
Right, Butcherbird is calling my name. I best get back to it!